[FF] Hero Within's Justice League Collection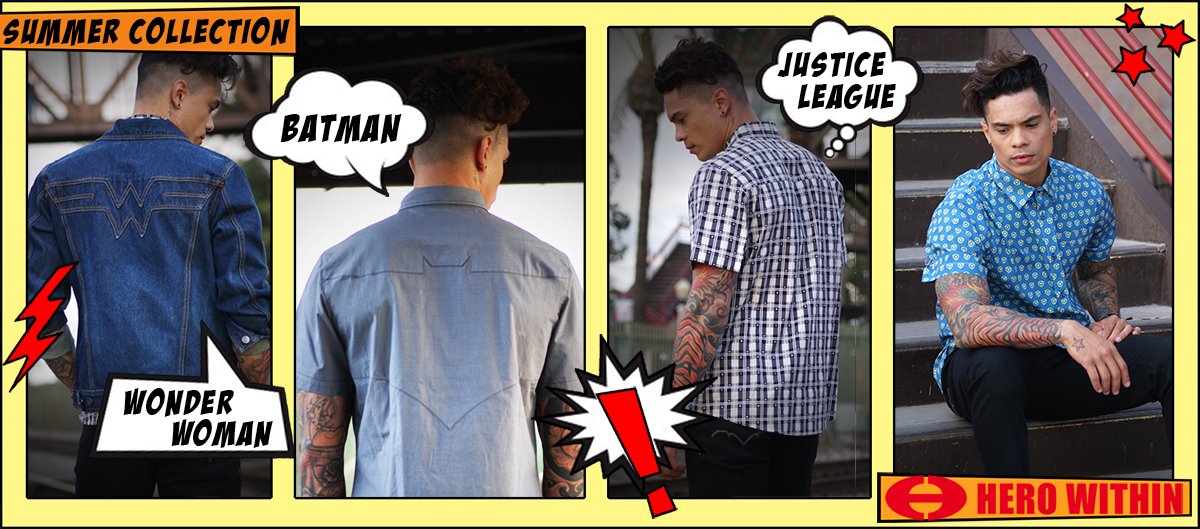 It's a sign of how great Hero Within is that we've featured them twice within a year. (We just keep tripping and featuring men's geek fashion…) On Monday, they announced their brand new Justice League Summer Collection including some fantastic button-down shirts and an even better denim Wonder Woman jacket. The collection is currently available for preorder with expected delivery in May. If you're attending Wonder Con this weekend, they'll have samples on hand for you to try on and see in person. You can shop their collection on the Hero Within site.
Also worth noting is the blog post their CEO Tony B Kim wrote in regards to the hate slung their way by some people because of the Wonder Woman jacket. Let's all remember that geek fashion is for everybody and that everyone should be able to wear geek gear featuring their favorite characters regardless of gender. I most definitely applaud Tony Kim for confronting this hate head on and reaffirming that there's nothing wrong with men wearing a Wonder Woman jacket.